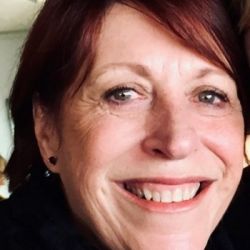 A love for skiing and mountains led Helen to get as close as possible to the action, moving to the base of Mount Hotham more than 40 years ago.
This led to four decades of involvement with Mt Hotham, with extensive experience across the tourism and alpine sector.
Helen was previously the General Manager at Australian Alpine Enterprises and the Mount Hotham Skiing Company and has held executive roles with Merlin Entertainments Group including Director – Business Development and Skifields, which encompassed Mount Hotham and Falls Creek as well as Treetop Walks in the Otway and Illawarra regions. During her tenure under Merlin, Helen was also responsible for the direction of Sealife Melbourne Aquarium and was involved in the development of the Lego Discovery Centre at Chadstone.
Originally from Sydney, Helen found a way to combine her love for snow and outdoor activities with her professional life.
"We moved to be closer to our passion," Helen said.
"I've lived and breathed this lifestyle since the 1970's when I first learned to ski."
Now dedicating her time to Board work, Helen says she wants to make a difference to all Victoria's mountain resorts through her work at ARV.
"We are here for the bigger picture, to benefit all the mountains and building sustainability for our beautiful Alpine regions both now and into the future," she says.
Helen has previously been a board member of Visit Victoria, Alpine Resorts Tourism, Australian Ski Areas Association and is the former Chair of the Alpine Resorts Industry Advisory Group as well as former director of the Falls Creek, Mount Buller and Mount Stirling, and Mount Hotham alpine resort management boards.
Helen is an outdoor enthusiast and is committed to sustainable environmental practices so that future generations can enjoy the diversity that our regions offer.
Page last updated: 19/04/23