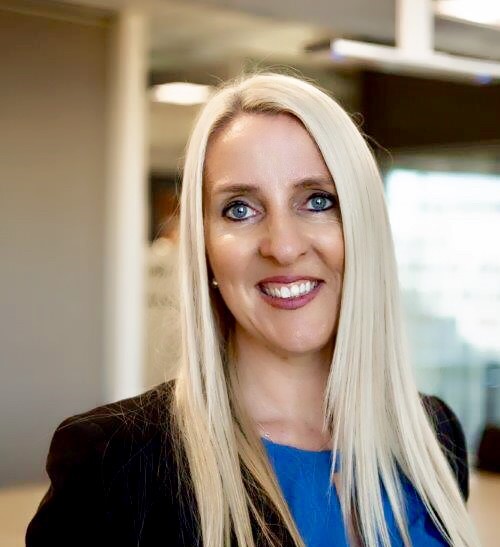 At the tender age of four, Nadia Jaworski made her first foray into skiing, developing a love of the sport, mountain life and Victoria's beautiful Alpine region from a young age.
"With my Ukrainian heritage, growing up my parents instilled a love of nature, the alpine and regional areas where I spent many green and white season skiing or camping," Nadia says.
As a child she spent time at Baw Baw, Mt Beauty and Lake Mountain with the Ukrainian Youth Scouts, and enjoyed regular stays at a family friend's Mt Beauty holiday house.
That love continued as a teenager and young adult, spending winter holidays skiing and snowboarding with friends at Mt Hotham, Falls Creek and Mt Buller.
"We would often stay at Kalyna Ski Lodge at Mt Hotham. Kalyna is a red berry bush that grows in the snow in Ukraine and is known for its medicinal and health benefits. In fact, it was these amazing memories that led to our daughter being named Kalyna," Nadia says.
Even after skiing slopes in New Zealand, Nadia loves the sense of community that Victoria's alpine region fosters.
"I love the freshness of the alpine air as it hits your face when you walk out of the comfort of your accommodation – it makes you feel alive," she says.
"Then there's the feeling of exhilaration when you are at one with the mountain when skiing down the run, and the respect for mother nature with the changeable environment from bluebird conditions one day to a snow blizzard the next."
Nadia has enjoyed a long career in State Government social housing strategy and capital development planning and development, and is experienced in social infrastructure working collaboratively with the private and community sectors in Australia and New Zealand.
Now a Partner with Maverick Advisors, Nadia manages infrastructure strategy, high value-high risk framework and social infrastructure capital planning across a range of sectors, including aged care, mental health, biomedical research and higher education.
She has previously held roles with PwC, Advisian, the Department of Education and Training and the Department of Human Services, and is also a non-executive director with HousingFirst Ltd, a not-for-profit providing social and affordable housing.
Nadia's priorities for the ARV Board include ensuring there is economic participation and long-term outcomes for regional communities to respond to the impacts of climate change and support the growth and development of the Victorian alpine tourism sector.
"I would like to ensure there is a legacy of mountain experience for generations to come," she says.
"To do this, my role on the Board is to ensure long term sustainability of the alpine industry and tourism, while making sure the resorts are operating in a financially sustainable way."
Page last updated: 29/08/23